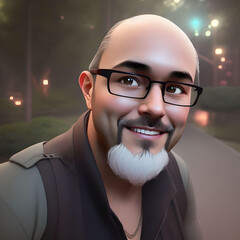 Terry Lloyd
Video Game Designer / Artist
Derbyshire, United Kingdom
Summary
- Video Game Designer and Artist with over 20 years experience.
- Responsible for the art and/or design of over 40 titles.
- 2D pixel art skills and 3D environments.
- Research and creation of concepts to facilitate brainstorming and prototyping.
- Designed for a large range of genres (platformers, action/adventures, strategy), for original games or movie licenses / toy brands.
- Strengths in technical design, UI/UX, creation of new IP, gameplay balancing, project planning, development and management.
Skills
Game Design
Game Development
• Provide new concepts, diagrams and complete design documentation.
• User interface and control systems.
• 3D and 2D environment / building design / texturing / lighting.
Movie knowledge: Scenery / atmosphere / characters / special effects.
2D Pixel art illustration and animation.
Software proficiency
Productions
Video Game

Fantasy World Dizzy - Amiga

Year

1989

Role

Artist (Amiga and Atari ST versions)

Company

Codemasters

Video Game

Ex-Mutants

Year

1992

Role

Game Designer / Artist

Company

Acme Interactive

Video Game

Blackthorne

Year

1994

Role

Designer / Level Artist

Company

Paradox

Video Game

Time Trax

Year

1993

Role

Game Designer / Artist

Company

Malibu Interactive

Video Game

Smiley World - Island Challenge

Year

2009

Role

Designer / Producer

Company

Zoo Digital / Zushi Games

Video Game

JellyBelly Ballistic Beans

Year

2009

Role

Designer / Producer

Company

Zoo Digital / Zushi Games

Video Game

3 Ninjas Kick Back

Year

1994

Role

Designer & Artist

Company

Malibu Interactive

Video Game

David Robinson's Basketball

Year

1992

Role

Artist

Company

Acme / Malibu Interactive

Video Game

Gauntlet Legends

Year

1998

Role

Level Artist / Designer

Company

Atari / Midway

Video Game

Spyro: A Hero's Tail

Year

2004

Role

Lead Game Designer

Company

Eurocom